Here's the list of the latest additions to downtown Verbier.
ALP & HORN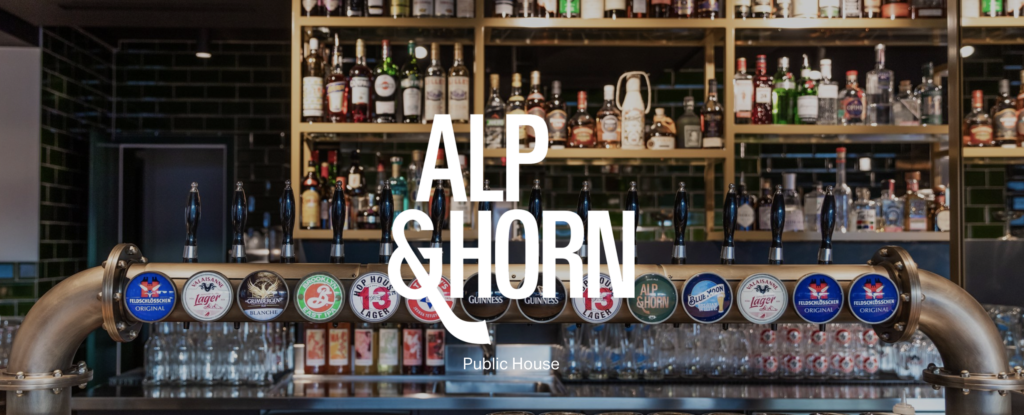 Verbier's exciting new addition to Place Centrale, the Alp & Horn, just opened it's doors. You will be seduced by its central location, whereas its menu will make your taste buds salivate as soon as you step foot inside. It is located within the walls of the former Nelson Pub, an iconic institution of Verbier.
Alp & Horn is the latest addition to the King's Group, which operates other mythical places in Verbier, including Mouton Noir, Farm Club, Gunpowder and La Cordée des Alpes.
As the season is in full swing, we couldn't be happier to discover this promising new restaurant.
BLACK TAP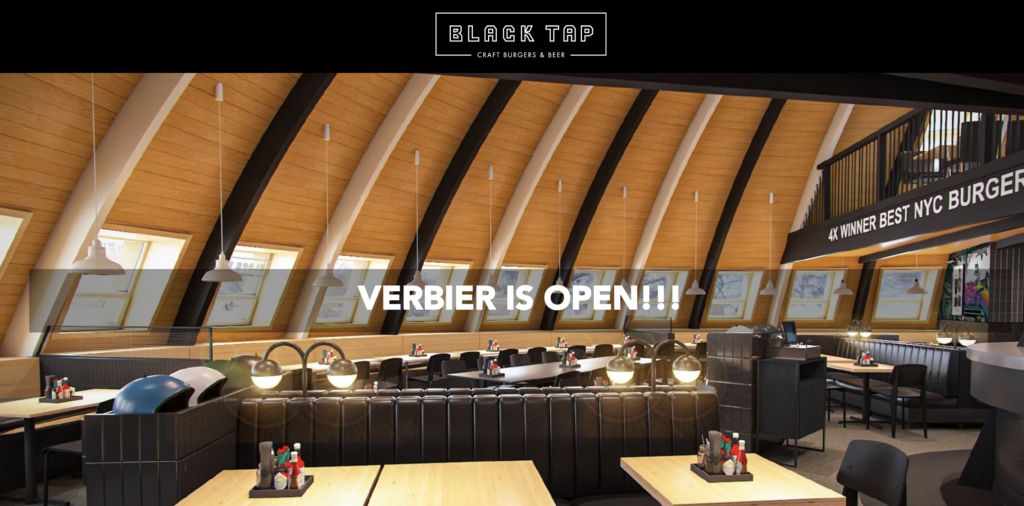 A high-altitude fondue is sure to be a familiar taste to you. What about a New York hamburger at an altitude of almost 3,000 meters?
If not, check out Black Tap. If you are tired of skiing or hiking, this new addition on the slopes awaits you at the top of Les Gentianes.
Black Tap's burgers are a great way to fuel up before hitting the slopes. The restaurant is known for its mouth-watering burgers. You can also enjoy Black Tap's young and festive atmosphere, as well as a spectacular view of Mont-Fort.
VERBIER SELECT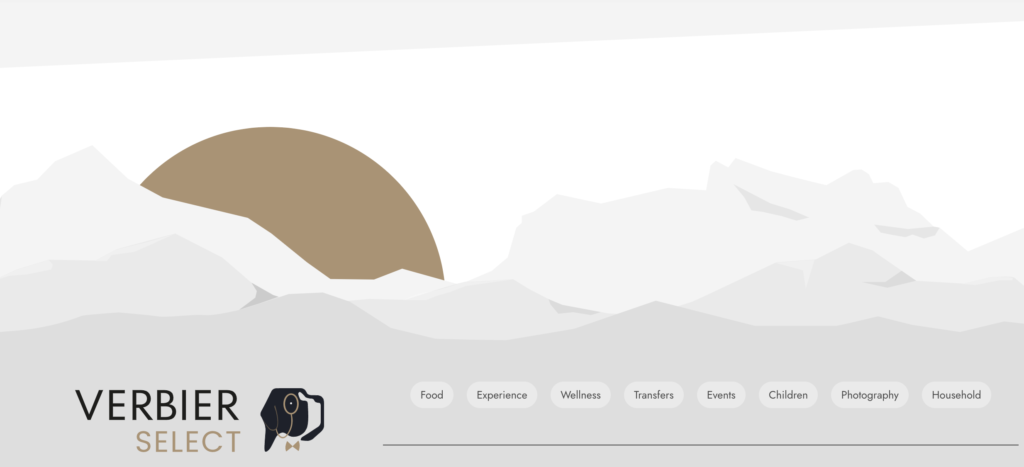 With VerbierSelect, relax in the mountains with complete peace of mind. Your needs are their concerns. Whether you are looking for a private chef, a babysitter, or a musician to jazz up the evening in your chalet, you can trust VerbierSelect.
Nothing could be simpler. You choose the service you require, accept the offer, and then relax by the fireside while the team works behind the scenes. VerbierSelect partners with local services to guarantee the authenticity and personalization of the many services available.
In addition, VerbierSelect makes use of its acclaimed experience in VerbierDelivery, so you can experience your moments in the mountains like never before.
VINABAGNES BOUTIQUE
Valais and skiing, a well-known association, just like that of Valais and wine. For you to take full advantage of it, Vinabagnes has opened its second store.
The shop's bar offers a chance to sample wine as you purchase tasty products from the delicatessen. Take a detour to Vinabagnes before returning home with a selection of wines after your time spent on the slopes. Vinabagnes can advise you whether you are interested in quality local wines or international wines of the highest quality.
Vinabagnes occasionally serves oysters and seafood to the delight of its customers. Do you think you'll be lucky enough to visit on that day? What could be more enjoyable than a drink accompanied by some delicious treats from the sea?
67 PALL MALL

London's prestigious 67 Pall Mall Club has chosen Verbier for its first European location. So come and discover the world of Vie Montagne and its three ambiances.
A first restaurant offers wood-fired pizzas and beers brewed on the premises. On the second floor, you can enjoy beautifully prepared dishes accompanied by creative cocktails or let yourself be seduced by their extensive wine list, where you can select from over 150 different wines from Switzerland, France, and Italy.
Those looking for an intimate dining experience can enjoy a view of the brewing process from the private dining room in the basement.
The private club 67 Pall Mall will quickly become one of your favorite places, with more than 3000 bottles of wine to taste. You will not want to miss going there.
ASEIKI SUSHI

With Aseiki Sushi, you get a hint of Japanese culture in Verbier. The Izakaya concept here guarantees you a unique gastronomic experience in a relaxed environment, which will make your dinners with friends memorable. Is there anything more delicious than indulging in Verbier's best sushi?
At Aseiki Sushi, it's first-come, first-served, and conveniently located in the heart of the village. Having said that, if you're not fortunate enough to get a table, don't worry. You can take their sushi home with you. Skiing and eating sushi are common customs in Japan; why not do the same in Verbier?
TARATATA

Discover the universe of Taratata in which the memories of the moment are at the epicenter. Two chefs with experience in the kitchens of large gastronomic tables welcome you into their world for an evening.
At Taratata, you will enjoy funky, elegant, refined, and relaxed dining experiences. But, there's more to the evening at Taratata than delicious dishes. One of Valais's most famous wine experts, Johanna Dayer, curates the wine list. Her impeccable taste will take you aback. In addition, the restaurant's specialty is meat.
Thus, it's not for nothing that the Taratata "can't wait to meat you…."