The pandemic has had a surprising effect on alpine real estate in Switzerland. Sales increased during the first wave and the security offered by our country, nature and fresh air also attract foreign clients, despite the various restrictions currently in place.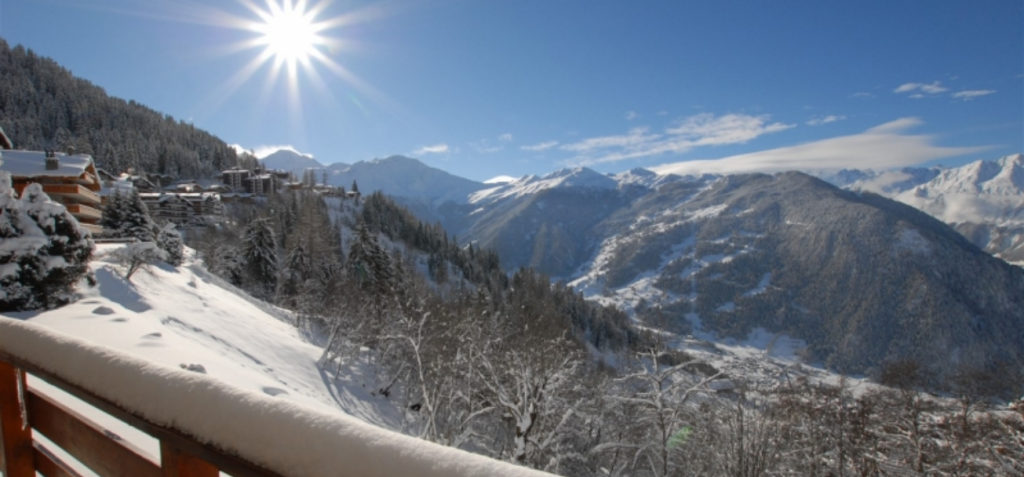 Verbier is ranked 3rd in the Knight Frank index of luxury alpine real estate prices. Its infrastructure, the extent of its ski area, its international schools, its proximity to Geneva airport and the quality of life the resort offers have led to the resort recording an annual price growth of 2.9% in 2020.
Swiss prospects are looking for a pied-à-terre in the great outdoors to be able to work remotely as they please, but also to be able to travel.
As for international buyers, they perceive Switzerland as a haven of peace. The situation encourages them to invest in comfortable properties, to get closer to nature and to establish their base in Switzerland thanks to the lifestyle it offers. Although EY predicted a decline in investment in Switzerland in June 2020, Knight Frank confirms that this strong demand keeps prices stable and may even increase if demand persists.
What does the future hold for Verbier?
The pandemic, Brexit, and the unstable political climate in some countries are puzzling. The major players in real estate and holiday rentals are announcing global trends for the future and we give you our local expert view of the property market in Verbier based on these indications:
Airbnb announces future trends in its 2021 report and predicts the growth of long-term rentals. According to their survey, one in five people relocated temporarily or permanently during the pandemic and 85% of tenants are in favour of relocation to meet their needs and to accommodate remote working. As a result, medium/long-term rentals are likely to drive future sales.
A significant number of second homes have been reinvested by their owners to become their semi-permanent or even main residence. This phenomenon made itself felt last summer when Verbier experienced a significant influx of people, with an increase in applications for B permits as well as an update of internet connections. Current trends in the purchase of second homes, coupled with the need for space and infrastructure to work remotely, will see this phenomenon increase in the coming months – not forgetting that a third wave is highly likely.
VFP as well as the economic and tourism stakeholders of the resort have put in place hygiene and security measures to guarantee a healthy, comfortable stay with as few contacts as possible: online subscription purchase, self check-in, home delivery, COVID angels, etc. Despite the situation, the resort's guests feel safe and can benefit from various products and services while taking care of their physical and mental health.
21% of Verbier's clientele comes from the UK and Brexit will clearly have an effect on the acquisition of goods in this segment. They will have to adapt their financing as the new agreements may have an impact on it. However, owners of second homes in Switzerland should no longer be worried as their country has left the European Union.
Switzerland remains a safe option thanks to its tax system, political stability and the strength of the Swiss franc. Although currency exchange rates will fluctuate and affect the purchasing power of foreigners in Verbier, Switzerland offers unique advantages and a high level of investment security and will remain attractive.
We suspect that once the situation is under control, once the borders reopen, people will compensate by travelling more, buying into getaways and luxury accommodation to compensate for the deprivation of liberty that the world has suffered since the beginning of 2020. The future is uncertain, but we remain positive about the future of Verbier as the community, local and national politicians, and the various tourism and economic players come together to offer local products and services to bring the best of Verbier to Swiss people and the international crowd.