Welcome to V For Portraits ! Read Michael Fellay's editorial below, as well as the online magazine at the end of the text. Enjoy your reading.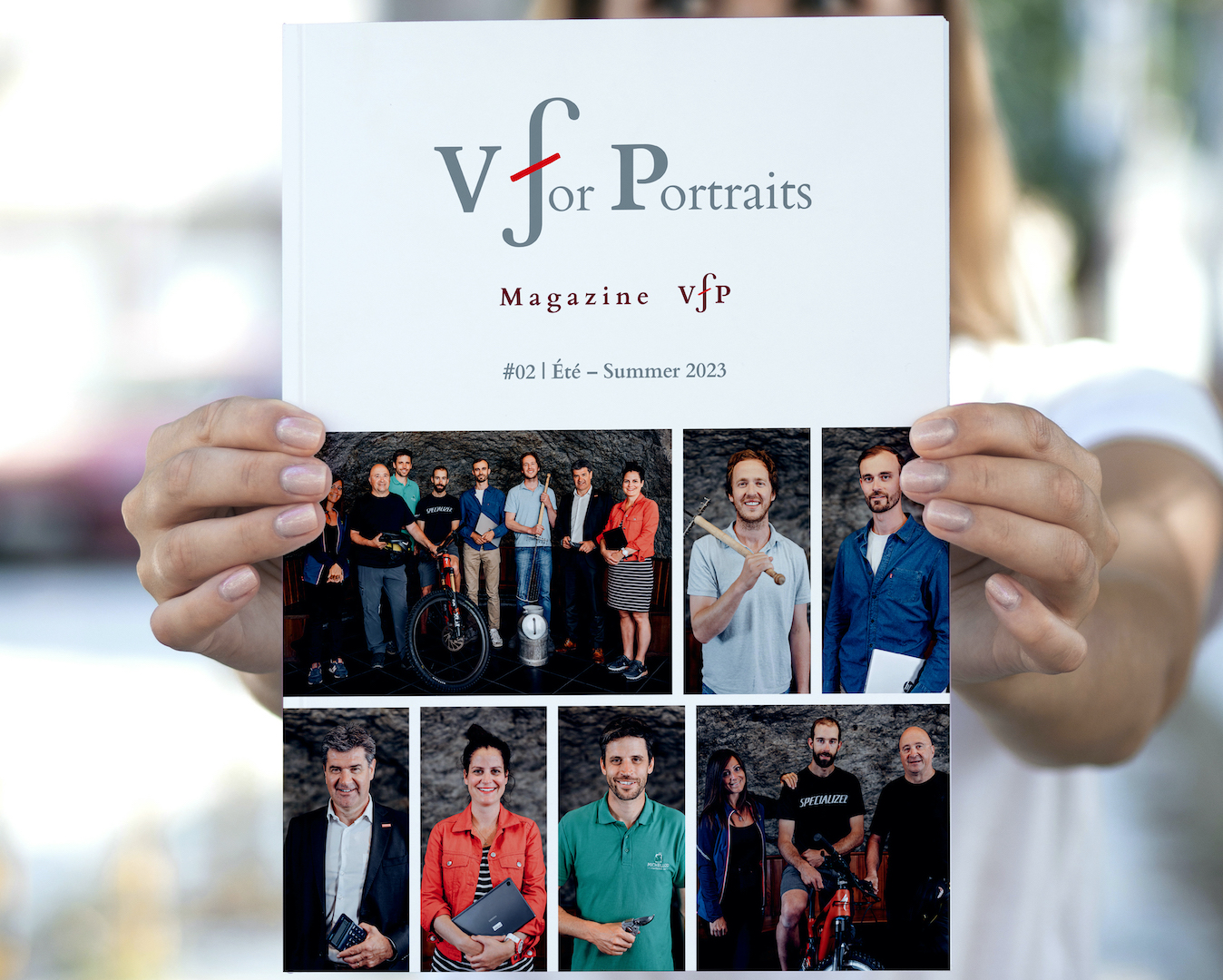 Summer has arrived and excitement is at its peak. Our resort is constantly changing, which is great news for its future. To remain attractive and competitive, we need to evolve, so how better than having some personalities to make it happen. In a few words, our valley has been expanding, new events are taking place this summer, both on a sporting level with an inaugural Padel tournament as well as on a business level, with the Verbier Gala, now in its second year, at the W, named the best mountain hotel in the world. The new generation are setting up businesses or taking over the reins of family SMEs. As you will see in this edition or the first magazine edition, there's a dynamic atmosphere and we are excited about it all.
In our office, before dealing with the client service aspect of our job, our region is our product. Primary residence building projects are in motion, both within Verbier Village or in the Vollèges area. And speaking of projects, this magazine has given us an opportunity to explain what's going on and introduce people that make our life function and enjoyable throughout the year. In this day and age when everything is digital, a little bit of reading, as you overlook the Combins, is very welcome. There is also the contribution that professions make to bring additional value to our properties, such as computer specialists or garden designers, who make our ecosystem attractive and allow the local community to be developed in a healthy way. A let's not forget to mention the financial element, which remains more important than ever, with, amongst other subjects, the evolution of banking rates.
To summarise, the keyword of the success of each of our businesses has been "community", more than ever. And we hope that by spotlighting different members of it here, you will get to learn about the local characters and what they are about, in an enjoyable way. Happy reading.
Michael Fellay
You can read the magazine online below or order it free of charge from VFP by sending us an e-mail with your postal address (info@vfp.ch).